Our Team
Passionate people who take a pragmatic approach. What does that mean for our clients? It means that our team have a true love of the law. We dig deeper, look at problems from all sides, and employ a level of analytics and higher-order thinking that makes a real difference in each and every matter we handle. We approach every case thoughtfully, in the context of our clients' objectives, working efficiently to arrive at outcomes that make good business sense. Because we are strong partners with our clients, we deliver consistent, winning results time and again.
Our business savvy team of ace lawyers, paralegal and administrative personnel bring to bear on each and every engagement, a distinctive flair for discerning, meeting and exceeding the unique needs of our diverse clientele.

A list of our partners and associates can be inspected at our offices.
Our Policy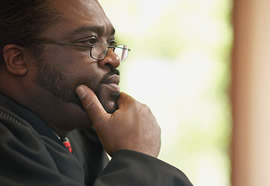 Our policy is to provide the highest standard of client care whilst ensuring full awareness of the realities of the commercial and corporate world. Our philosophy is that the Firm will work hard to make sure that your business finds success and prosperity. We will, therefore, strive to deliver a comprehensive service to all our clients by providing your business with full legal support as well as any administrative and logistical assistance that you may require. Over the years, the Firm's policy and philosophy have proved to be successful and we are proud to claim some of the biggest corporate names in the world among our clients.
Diversity makes us stronger.
One of the core values of Everest & Hastings is our commitment to foster an inclusive environment where diverse individuals succeed professionally and contribute to our communities. We believe that what we offer our clients is enhanced by contributions from diverse sources. The extent of our commitment to this core value is reflected in numerous ongoing activities that take place across the firm.